In order to meet the demands for renewable energies in the future, it would seem logical to simply equip all roof surfaces with photovoltaic systems, or would it? The Swiss Federal Institute of Technology in Lausanne, or EPFL for short, has now looked into this issue and gained some promising insights.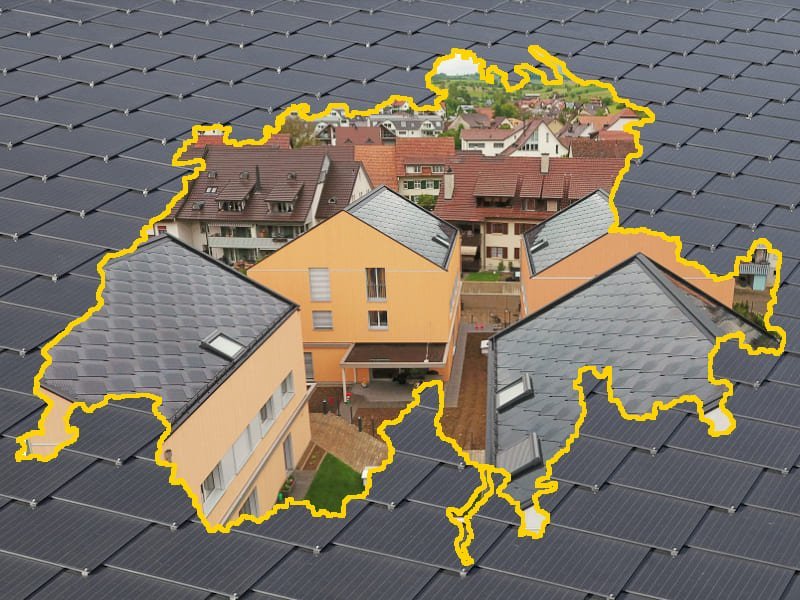 In order to meet the demands for renewable energies in the future, it would seem logical to simply equip all roof surfaces with photovoltaic systems, or would it?
The Swiss Federal Institute of Technology in Lausanne, or EPFL for short, has now looked into this issue and gained some promising insights.
EPFL researchers have estimated the photovoltaic potential of Swiss roofs
Until recently, it was not possible to accurately determine the potential of all Swiss roofs because the amount of data on buildings and their surroundings was insufficient.
EPFL researchers have therefore developed a new method that combines machine learning and geographical information to supplement any incomplete information.
As a result, scientists at the Laboratory of Solar Energy and Building Physics have, for the first time, captured an accurate estimate of Switzerland's hourly potential solar energy. The result of their work was published in Applied Energy.
Important findings for the future of photovoltaics
According to the EPFL researchers, about 55% of Swiss roofs could be equipped with photovoltaic systems. If this potential were exploited, over 40% of Switzerland could be supplied with electricity by photovoltaics alone. A considerable amount, since photovoltaics are not the only renewable energy source.
For Germany and Austria, this estimate can also be seen as a reference value, as the climate and sunshine hours are similar here.
However, it could still take some time before this potential is reached. Just one tenth of the usable roofs are already being used for photovoltaics. It is therefore still necessary to exploit 90 % of the total potential, and both incentives from the government and forward-looking citizens play a major role in this.
The use of SunStyle solar tiles instead of PV panels could even optimize this result
However, the extrapolation used traditional PV panels, but these are often not suitable for use on, for example, historic buildings and can disrupt the desired appearance of the cityscape.
Modern solar tiles, such as those from SunStyle, could increase the 55% of roofs that are suitable for photovoltaics, while blending seamlessly into the cityscape.
The fact that solar tiles can be placed on the entire roof potentially increases the solar roof area, which could generate even more renewable energy in the form of solar power if all Swiss roofs were equipped.
SunStyle's solar tiles, bringing innovation while preserving tradition
Those who close their minds to advanced technologies will fall by the wayside. The switch to renewable energies poses some challenges and compromises have to be made.
But that doesn't mean the expansion of renewables has to destroy the appearance of the landscape. There are also ways to discreetly generate green power.
SunStlye's solar tiles are inspired by traditional slate and shingle roofs from the Swiss Alps. They combine centuries of time-tested tradition with cutting-edge technology, offering the best of both worlds.
This allows photovoltaics to be stylishly integrated into most roof shapes, and the different color options available from SunStyle is another step towards offering customers the full possibility of customization.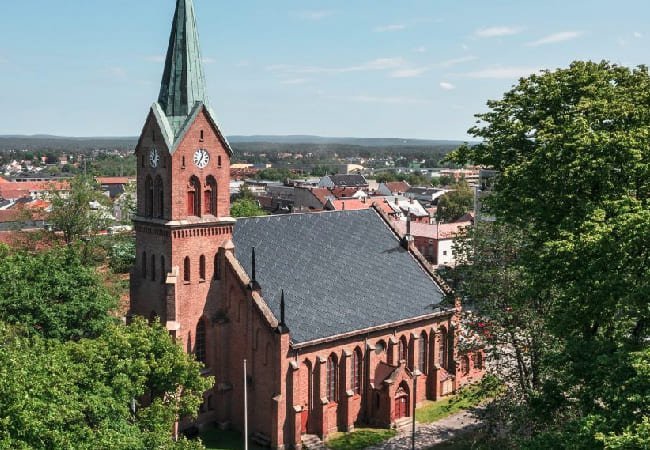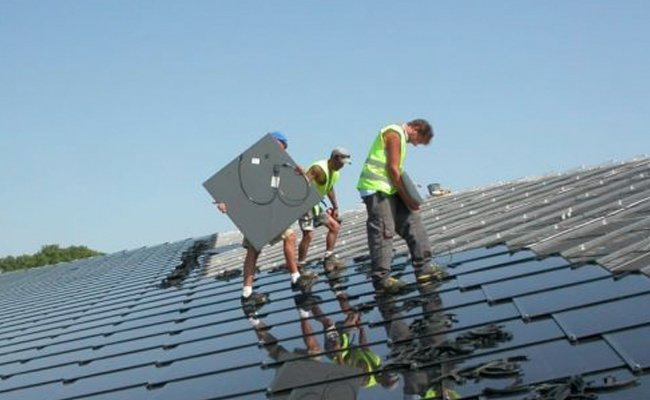 Photovoltaic mounting has never been easier
Another point that should not be neglected is the installation effort of a photovoltaic system. While conventional modules require additional work steps after the roof is already covered, the SunStyle solar roof system interlocks for an uncomplicated installation. Only the subsequent wiring of the solar tiles involves a small amount of additional work compared to an ordinary roof.
In new construction, the project saves several steps, and the same applies to the renovation of the roof. In renovation, it often turns out to be difficult with ordinary photovoltaic systems, because the panels and the support structure must be dismantled before you can get to the tiles.
Also, snow residue, branches or leaves are often stuck in conventional photovoltaic panels, which can reduce energy production. Cleaning between the roof and PV panels also proves difficult, leaving the gaps as ideal nesting sites for birds and other animals.
You can avoid these issues with a roof composed of solar tiles, where the roof is a homogeneous construction and offers little surface for attack by harsh weather or pests.
Are photovoltaics with solar tiles really more expensive?
When investing in photovoltaics, the cost naturally also plays a role. They indicate after how many years a photovoltaic system will have paid for itself.
However, only comparing the PV elements skews the picture in favor of the classic PV panels.
The solar tiles deliver a new, long-lasting, complete roof, as well as, solar production. Therefore, the cost of the roof must also be included in the calculation to compare to a conventional PV solution using PV modules.
As a result, the costs often equalize, and in some cases the system with solar tiles may turn out to be more cost-effective.
For example, if you plan to build completely new home, you will save some steps and materials. If your roof needs to be renovated in the next few years, it is a good idea to replace the classic tiles with solar tiles. However, if you have a relatively new roof, the conventional variant with panels may be more economical.
Our conclusion: Photovoltaics on every roof does not have to destroy the cityscape
The potential of photovoltaics in Switzerland is large, only 10 % of the buildable roof area is equipped with photovoltaics. About 55 % of Swiss roofs are capable of economically generating electricity through the use of photovoltaic modules. This figure can even increase if the new roof is designed with solar tiles.
In order to preserve the beauty of the architecture, SunStyle has designed solar tiles with a traditional look, thus allowing the full potential in terms of photovoltaics to be exploited, while at the same time preserving the cityscape.
If the full potential is exploited, 40% of Switzerland could be supplied with solar power, and the remaining 60% could be use other renewable energy sources.
SunStyle has already upgraded private homes as well as company buildings all over Europe with photovoltaics from the future. See for yourself the beauty of our building-integrated photovoltaics in our gallery.
We are happy to support you in your search for aesthetic, modern photovoltaic solutions.