There are many solar roofing options on the market today. One solar powered option for homeowners is a full solar roof composed of solar shingles. These photovoltaic roof shingles function as both a weather-tight roof and an energy generating module.
Their seamless design as a functioning set of roofing materials for your home makes them stand out from the range of other solar options. Their contemporary design also makes them easier to install than other bolt-on style panels, all while helping to lower the cost of energy bills. Learn more about this sleek and savvy solar roofing option below.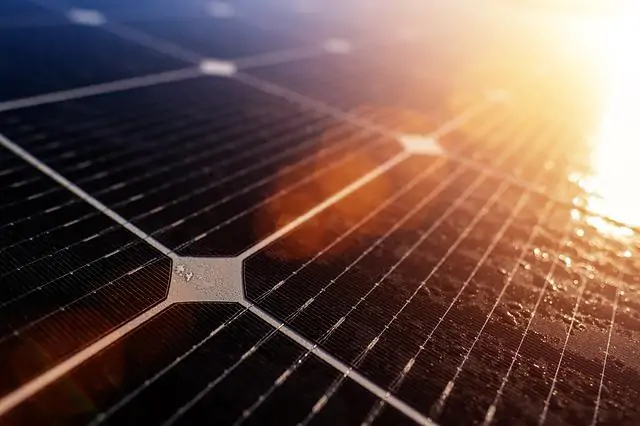 Solar shingles are a bit different than your typical solar panel. They are actually roofing shingles that are designed to hold solar cells within them. This not only offers all of the benefits of solar power, but the protection and durability of traditional shingles, slate, tile, or metal roofs.
Solar shingles are designed with aesthetics in mind, as well. They have an interlocking system that ensures they lay completely flush across the roof and can be cut to the exact size needed. This ensures that debris, water, and snow don't get caught on the roof shingles and impact solar energy collection. With a sleek, yet durable design, solar roof shingles combine traditional rooflines with modern solar energy systems.
Solar shingle roofs are becoming even more cost-competitive, especially for homeowners looking to replace or repair a roof. Although initial solar shingle roof replacement costs may be higher, the overall return on investment of these systems is extremely valuable. Unlike regular solar panels, roofs designed with solar shingles are a complete, long-lasting premium roof, as well as a solar energy-producing system that pays for the roof. Homeowners will not only see an ROI through their solar panel system, but the value of the regular roofing material, as well.
Additionally, homeowners who install solar electricity equipment receive a 30 percent tax credit from the Federal government on their taxes. There are even more local incentives and tax credits for going solar, including purchases on solar gear or installing solar roof systems. To see solar power incentives in your state, visit the Database of State Incentives for Renewables and Efficiency (DSIRE), a free online resource funded by the U.S. Department of Energy.
OTHER ADVANTAGES AND SPECIFICATIONS
Homeowners and builders looking for an aesthetic solar option with a long-lasting, functional design will find many advantages when working with solar roof shingles.
Solar roof shingles are weatherproof. They are certified against fire, impact, wind resistance, wind-driven rain, mechanical loading, grounding, and more.
Solar roof shingles decrease energy bills. They are made with the same solar cells found in conventional solar panels and produce similar energy per square foot. Solar roofs help reduce the overall costs of energy bills by up to 60 percent per year on average.
Solar roof shingles are good for the environment. Their PERC Monocrystalline solar cells harness solar energy, allowing your home to run on a renewable energy resource so you can reduce your carbon energy footprint.
For more information on solar shingles and what impact it can have on your specific home, visit SunStyle.